BSidesCharm's review board contains a wide variety of skills and backgrounds from experts to ensure that chosen presentations and training provide the best experience on the right topics for our attendees.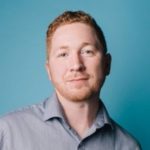 Brian Baskin (@bbaskin) is a Technical Lead of Threat Research with VMware Carbon Black's Threat Analysis Unit with a specialty in digital forensics, incident response and malware analysis. Baskin was previously an intrusions analyst for the US Defense Cyber Crime Center and has studied and presented research on cyber threats for over 15 years. He has authored multiple security books and develops open source tools for more efficient malware analysis.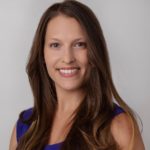 Brittany Barbehenn leads a team of threat intelligence analysts focused on combatting adversaries at the behavioral level aiding in adversary readiness for all industries. When not in front of a computer, you can find Brittany hanging onto the edges of rock cliffs and chasing marmots up mountain switchbacks.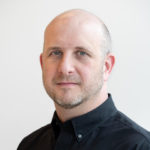 David Cafaro has been working in Information Technology for over two decades with a heavy focus on information security. As the Director of Card Partnerships Information Security Office at Capital One, he leads a team providing security and risk management expertise on application and cloud technologies. Though currently working in the financial sector, he has worked in a variety of industries including government, telecommunications, and cancer research. Beyond his formal career, he enjoys sharing his experience through conference talks and his volunteer work with assorted BSides conferences and the security community.
Jim Elliott is a computer security researcher for the Dept of Defense, and brings over 15 years of experience in the field. He has worked on a wide range of topics from overseeing security operations for multiple enterprise networks to developing interagency strategies for countering APT intrusions into US Networks.
Sarah Liu (@sarahlliu) is an application security engineer who has recently transitioned to the entertainment industry from the finance industry. She comes from a software engineering background and studied Computer Engineering at UVA, where she picked up a passion for all things embedded, hardware, and software. Sarah has experience public speaking, and enjoys teaching secure coding courses on the side.
Dr. Andrea Little Limbago is a computational social scientist specializing in the intersection of technology, cybersecurity, and society. As the Chief Social Scientist at Virtru, Andrea leads the company's research and analytic work regarding global data protection and privacy, the geopolitics of cybersecurity, secure analytics, and usable security. Andrea is also the Program Director for the Emerging Technologies Program at the National Security Institute at George Mason University. She previously was the Chief Social Scientist at Endgame. Prior to that, Andrea worked at the Department of Defense, where she was recognized for her analytic support and technical excellence. Andrea earned a PhD in Political Science from the University of Colorado at Boulder and a BA from Bowdoin College.
Russell Mosley (@sm0kem) has nineteen years' experience in systems administration, IT operations, and information security operations and management. He is currently the CISO for a government contractor. He volunteers at the BSidesDC Crypt Kids event and is also an organizer with the DEF CON Blue Team Village.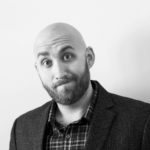 Shawn Thomas (@understudy77) has spent many years in network defense as an analyst, incident responder, threat hunter, and an obsessive clicker of links. Recently he has been building security programs and managing teams to better overall security posture. In his free time he is a regular conference speaker, podcast host, and active father.