BSidesCharm Board of Directors
Brittany Barbehenn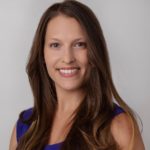 Brittany Barbehenn is a cybersecurity threat researcher engaging with both public and private sector organizations. Brittany has over 10 years of experience in the cybersecurity domain providing in-depth computer security threat analysis and assessment capabilities with a passion for user security awareness and training. Brittany's roles have ranged within the disciplines of business continuity and IT disaster recovery planning and assessments, to network defense architecture engineering, cyber intelligence/threat analysis, cyber operations planning, and whole-of-organization security and risk assessments.
Jacque Blanchard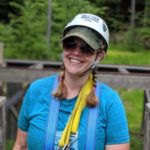 From a teenage hacker to an accomplished information security professional over a 17 year span, Jacquelyn Blanchard focuses on designing secure embedded systems that thwart the bad guys. Back when Jacquelyn was in her 20s (a long time ago), she earned her B.S. in Business Administration with emphasis in Computer Science and her M.A. in Business and Organizational Security Management. In her spare time, Jacquelyn enjoys walking in the woods, for weeks at a time, up and down very steep hills.
Russell Mosley
Russell Mosley (@sm0kem) has nineteen years' experience in systems administration, IT operations, and information security operations and management. He is currently the CISO for a government contractor. He volunteers at the BSidesDC Crypt Kids event and is also an organizer with the DEF CON Blue Team Village.
Brian Baskin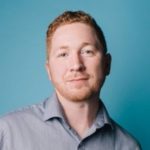 Brian Baskin (@bbaskin) is a Technical Director of Threat Research with a specialty in digital forensics, incident response and malware analysis. Baskin was previously an intrusions analyst for the US Defense Cyber Crime Center and has studied and presented research on cyber threats for over 20 years. He has authored multiple security books and develops open source tools for more efficient malware analysis.
Jeff Brocious

Jeff Brocious (@JeffBSecurity) is currently working for a local company as Manager of Internal Security. Over his 30+ year career, he has worked on various software development projects, as well as helping his companies become more secure. So how does that tie in with BSidesCharm? After attending BSidesSF in 2013, he sent an email to Security BSides asking why there didn't seem to be a BSides in Maryland. The simple response was "because you haven't started one." After several email exchanges, phone calls, and a lot of thought, he decided to take on the task of starting a BSides in the Baltimore area. After what seemed like forever, a small group of volunteers was able to put together the first BSidesCharm in April 2015. Now with five successful BSidesCharm conferences in the books, he is still trying to learn how to balance work, family and BSides.
Ethan O'Toole and Robert Scullin will provide all audio, video, streaming, and recording capabilities. They will also provide entertainment for the event party!
Hiring Village
Kathleen Smith (@YesItsKathleen)
Gary Clement
Outreach
Gary Clement
Zach Jumper
Gen Knoxx
Registration
Zach Baer (@zubion)
Thomas Phillips
Noah
Drew Riley
Villages and Workshops
Sean Gallagher
Speakers and Training
Brian Baskin
Brittany Ash
Sean Gallagher
Jim Elliott
Sponsors
Meagan Keim
Lane Huff
Buddy Handymann (@budhandyman)
Volunteer and Safety
Samantha Mosley
Rob Weiss
Jacque Blanchard
Laura
Whitney
Technology Setup and Configuration
Corey Sinay
David Zawdie
Venue
Adam John
Gary Clement (@Knoid2k)
Graphic Designs
Kim Elliott
Jim Elliott
Website Design and Management
Sunfire (@chillSunfire)
Brian Baskin
Pinal Desai (Information Synergies)
BSidesCharm would not be the great conference it is without the help of its two founders: Jeff Brocious and Forgotten. They've taken upon many hours of work over the previous years and it's exhibited in our conference quality!