BSidesCharm's review board contains a wide variety of skills and backgrounds from experts to ensure that chosen presentations and training provide the best experience on the right topics for our attendees.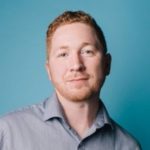 Brian Baskin (@bbaskin) is a Technical Lead of Threat Research with VMware Carbon Black's Threat Analysis Unit with a specialty in digital forensics, incident response and malware analysis. Baskin was previously an intrusions analyst for the US Defense Cyber Crime Center and has studied and presented research on cyber threats for over 15 years. He has authored multiple security books and develops open source tools for more efficient malware analysis.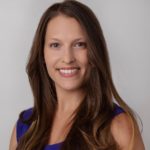 Brittany Barbehenn leads a team of threat intelligence analysts focused on combatting adversaries at the behavioral level aiding in adversary readiness for all industries. When not in front of a computer, you can find Brittany hanging onto the edges of rock cliffs and chasing marmots up mountain switchbacks.
Dr. Andrea Little Limbago
Dr. Andrea Little Limbago is a computational social scientist specializing in the intersection of technology, cybersecurity, and society. As the Chief Social Scientist at Virtru, Andrea leads the company's research and analytic work regarding global data protection and privacy, the geopolitics of cybersecurity, secure analytics, and usable security. Andrea is also the Program Director for the Emerging Technologies Program at the National Security Institute at George Mason University. She previously was the Chief Social Scientist at Endgame. Prior to that, Andrea worked at the Department of Defense, where she was recognized for her analytic support and technical excellence. Andrea earned a PhD in Political Science from the University of Colorado at Boulder and a BA from Bowdoin College.